Country Domains in Pakistan
A ccTLD or a Country Code Top Level Domain Name represent the identity of a website from a specific country. Or we can say it that a Country Code Top Level Domain Name (ccTLD) specially designed for a specific country. Every Country Domains comes with its own privacy and Terms, which associated with its country's rules. Now every country in this world has launched their own Country Code domain name for their residents and allow their country's government organizations, military, education and commerce to register country code domain for their official website. Country Code domain Names further divided to second level and third level domain names which comes under different scenario of its country domain registry. Country code domain names come with two categories first is open ccTDLs & second is Close ccTLDs.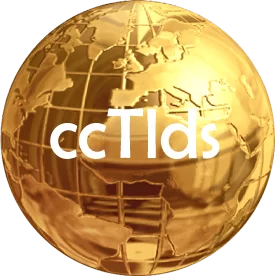 Close Country Code Domain
A close country code domain name is restricted for their country residential, so no one can register a close country code top level domain name from outside of its country. But if you are interested on such type of domain and you want to get it for your business website then you need to provide some identity in related country of that domain extension, otherwise you cannot get that domain name for your website. Some example of close Country Code domain names are .pk, .au, .cn, .af, .fr etc.
Open Country Code Domain
Basically an open country code domain name is designed for a specific country but it can be register by anyone from anywhere even he/she lived on that country or not Like .cc, .tv, .co, .fm, .am, .ws and .me represent the countries of Cocos Island Tuvalu Colombia Federated States of Micronesia Armenia Western Samoa and Montenegro respectively but these domain names are not restricted for their country's but anyone can get these domain name by providing some basic information com domain name from any type of website.