Dot PK is the top level country code domain name (ccTLD) which is reserved for an independent Country Islamic Republic of Pakistan. Just like other Generic Top Level Extensions, Most of the Tlds related to PKNIC registry, can be registered by anyone in the world without any documentation. At the same time there are some specific PK Suffix which can be registered only for such type of people, organizations and departments which are located in Pakistan under Pakistani Provincial of Federal Government. Such Extensions are not easy to have for one website unless one fulfills all requirements or terms and conditions of PKNIC.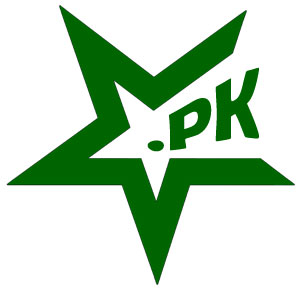 There are only few companies in Pakistan who have authority to register a PK domain name. We are one of the top PK Domain registrar in Pakistan who deals in all type of PK workaround in this locall based business. We are the big reseller of PKNIC who can register your PK online ID in very low price and in very short time. We also have authority to register all second level PK Domain Extensions like .COM.PK, .EDU.PK, .NET.PK, .ORG.PK, .FAM.PK, .BIZ.PK and all other Governmental extensions like .GOV.PK .GOP.PK .GOS.PK .GKP.PK, .GOB.PK, GOK.PK.
As per PKNIC registry's policy all type of Pakistani ccTlds can be registered for minimum 2 years, Currently decision to register it for 1 year is pending on PKNIC registry. If you are in Pakistan and running a business, organization or company in Pakistan then PK name is the best choice for your appearance in Internet as Pakistan based company. PK Domain also helps others which are not located in Pakistan but have their business in Pakistan or willing to start their business in Pakistan, to present their business with their company name as Pakistani Company in other countries. As mentioned above that PK domain get registered for minimum two years, so after completion of its time period (2 years) it will require a renewal process, means you have to pay again for it after its expiration or consider getting it registered for maximum 10 Years at the same time. One more thing which has a great importance and different in terms of registering/renewing other Tlds or ccTlds is that price is lesser for those with local address and greater for international identities.
You can also renew your .PK for minimum 2 years and exactly on same prices which you pay to buy. we ar only popular company in Pakistan which provides all type of .PK Domain in affordable price and also provide PKNIC reseller panel to register and manage yours and your client's domains yourself. You can compare our prices with any other company in Pakistan. Recently we complete the target for registering more than 5000 PK online web names, which is clearly a sign of our experience, fast work and quality of services in our field.