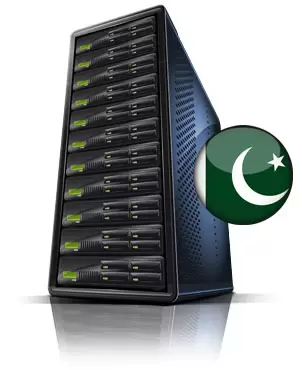 Pakistan based Web Hosting
Every services and product are created or provided upon demand. As Pakistan is lacking behind in advanced IT architecture and lesser literacy for generating, handling and managing IT services, moreover yet internet and bandwidth prices are too high so about all the local hosting companies are compelled to sell all kinds of hosting types from international data center like USA, France and Germany etc. On the other hand, upon insistence of our local and overseas customers, we have taken the initiative for extending Islamabad based shared web hosting. There are numerous departments and enterprises including banks and educational institutions who are not fine to get their apps and websites live throughout range servers. They have so many concerns regarding the security of their data and physical reach to the DC and provider. So, whatever your necessities, complex and custom hosting requirements, discuss with us to obtain precise and to the point solution. We use top notch processors, hardware under a maximum secure environment which enable our clients to put their whole trust in us for locally oriented web living experience and this dissimilitude allow our partners to keep on looking for sales and other management works, rest of work like keeping their websites and apps live is always deemed as our job.
Fast loading resources with lowest latency in Pakistan.
Cheapest prices with a unique location worldwide and Free Lets Encrypt SSL for main domain and all sub domains.
Support on which you can trust for keeping your belonging up all the time.